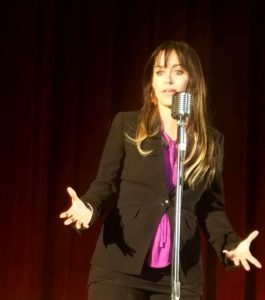 Rev.Felicia is available for speaking engagements, workshops, spiritual retreats, and revivals. Other services the Reverend provides are: weddings, funerals, memorials, baby blessings, various ceremonies, rituals, and healing services.
---
Speaking Topics include:
From Violence to Love: Nonviolence Is My Religion
The Untapped Weapon: Nonviolence at This Historic Moment
From Hope to Love: Our Birthright
Workshops include:
Radical Nonviolence Training: Become initiated in nonviolence through the study of its philosophy engaging inner and outer work.  Rev. Felicia offers a shorter program of 4 training sessions and a longer 12 week course locally in Los Angeles.  Beginning September 2018 Location TBA.  Inquire within.
Healing Our World: The Four Element Pathway to Love
The Hope Cycle: Our Ascension from the Dark Night of the Soul to Love in 7 Stages.
Spiritual Retreats (day long or weekend):
Any of the workshops can be in retreat format.
 Spiritual Revivals:
Rev. Felicia will bring the ministry to you. These elaborate events include music, meditation, and a message. Are you interested in bringing ULTREYA ministry to your town? We would love to make this happen.

---
To inquire about booking Rev. Felicia for any of these services, please email using this link.