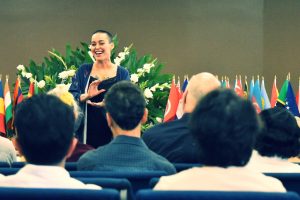 Rev. Felicia is available for speaking engagements, workshops, spiritual retreats, and revivals. Other services the Reverend provides are: weddings, funerals, memorials, baby blessings, various ceremonies, rituals, and healing services.
---
Speaking Topics include:
Nonviolence 2.0: A Revolution of Love Is Ours
The Visionary Mindset: Igniting to Change the World
The Power of Anger: Your Key to Releasing Shame & Creating Change
Forgiveness Radicalized: Not Your Ordinary Spiritual Principle
The Return Home: Remembering Who You Are
---
Workshops include:
Nonviolence Training: An Initiation in nonviolence through the study of its philosophy engaging inner and outer work.  (12 week course and shorter 4 week course available).
The Hope Cycle: The Seven Stages of Hope. An explorative, evocative journey through the dark night of the soul, rising to believing in love again.  Includes spiritual practices and ritual.
The PARA Technique:  This 5 element pathway will supersede your notions of what love is and shift you into bringing what love ought to be.  Prepare to be challenged, to learn, and come away with insights, inspiration, and application for your own life and the world.
All of the above is Rev. Felicia's intellectual property and teachings*
---
Spiritual Retreats (day long or weekend):
Any of the workshops can be in retreat format.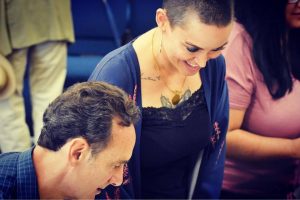 Spiritual Revivals:
Rev. Felicia will bring the ministry to you. These elaborate events include music, meditation, and a message. Are you interested in bringing THE REVOLUTION OF LOVE to your town? We would love to make this happen.
---
NEW! Sunday Night Zoom Service!
To attend our Weekly Sunday Night Zoom service, message the Reverend using the Contact Page or Sign Up here to receive invite and Midweek Boost from the Rev. Felicia via text: https://slkt.io/7lAC
---
POSTPONED TILL FURTHER NOTICE:
Speak Boldly meeting bimonthly in North Hollywood, CA: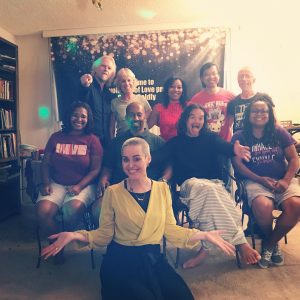 Welcome to the the Revolution of Love's "Speakeasy" –where we do the opposite– we Speak Boldly.
I have dedicated my life to the study of various disciplines ranging from philosophy, spirituality, religion, sociology, psychology, and more specifically violence & nonviolence. What I have learned is that it is going to take a dynamic force of change from all of us to create the transformation the world is calling for.
Speak Boldly is the church for the unchurched.
No matter who you are, where you come from, what you look like, who you love, we see you, we hear you, we love you.
The time is now, this is the Revolution.
Please go to SCHEDULE
---
To inquire about booking Rev. Felicia for any of these services, please email using this link.