The Revolution of Love presents: Speak Boldly
November 10, 2019 @ 7:00 pm

-

9:00 pm

$10.00
Event Navigation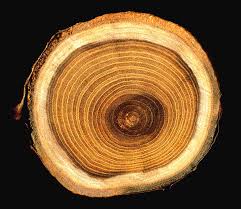 The Layers of Forgiveness: Pt. 1
Is there someone, living or dead, you struggle to forgive?  Is that person you? Have you tried all the spiritual practices, precepts, techniques, only to feel like you are back at square one?  When we cannot forgive ourselves or others we live– at best– a buoy-like existence, not thriving. And at worst, life can mimic that of an anchor, sunken into the ground, stuck.  Therefore, forgiveness is hard work.  Like the rings of a tree, it can take many years or seasons of our lives.  But like a tree, each ring matters and builds upon the other.  Nothing, no experience, is wasted.
As I've said before this business of love is risky business, and part of it entails forgiveness.  Furthermore, forgiveness is part of the nonviolent life–but it doesn't look like you think it does.  It has nothing to do with you rolling over, or taking it, forgiving people who have greatly hurt you–including yourself–from a place of passivity or weakness.
No!  It means living boldly and courageously.  When we forgive we live an energetically different life.  WE release regret.  WE release sadness.  WE let go of fear.  WE rendition a new way of seeing everyone and everything.  It is forgiveness that allows us to step out of the never-ending cycle of victimhood and perpetrator, and into a newfound freedom.
Join us at Speak Boldly where we will break the myths of what forgiveness is.  This will be evocative so fasten your seatbelt.
---
The world is going exponentially fast. How do we effect change? How do we heal in our own lives? Is this even possible?
Yes AND we have much to learn. I have dedicated my life to the study of various disciplines ranging from philosophy, spirituality, religion, sociology, psychology, and more specifically violence & nonviolence. What I have learned is that it is going to take a dynamic force of change from all of us to create the transformation the world is calling for.
If you are curious, come to Speak Boldly. The church for the unchurched.
No matter who you are, where you come from, what you look like, who you love, we see you, we hear you, we love you.
The time is now, this is the Revolution.
RSVP TO RECEIVE ADDRESS OF RESIDENCE IN NoHo
Suggested Donation is 10.00, thank you for your reciprocity.
DOORS 6:45pm, Start time 7pm, No one admitted after 7:05pm.