The Revolution of Love presents: Speak Boldly
November 24, 2019 @ 7:00 pm

-

9:00 pm

$10.00
Event Navigation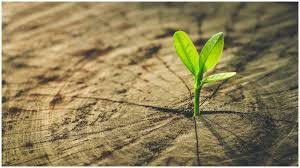 Forgiveness: Pt. 2
Last Speak Boldly, we covered what forgiveness is, breaking myths and stereotypes.  Now it is time to practice it.  The journey towards forgiveness is much like the rings of tree, many seasons, many evolutions, and lots of stories to tell with wisdom.
When we look at forgiveness as a journey towards freedom, releasing expectations of ourselves or others, the process actually quickens.  Contrary to popular spiritual belief, we forgive for ourselves AND for others.  Want to understand that and how to live from this place of freedom?  Come to Speak Boldly.
*Forgiveness is a key aspect of the nonviolent life.  And the nonviolent life means to live in love, power, and freedom.  Without this inner work of forgiveness, it is difficult to bring your prophetic work in the world.  You are that important.
---
The world is going exponentially fast. How do we effect change? How do we heal in our own lives? Is this even possible?
Yes AND we have much to learn. I have dedicated my life to the study of various disciplines ranging from philosophy, spirituality, religion, sociology, psychology, and more specifically violence & nonviolence. What I have learned is that it is going to take a dynamic force of change from all of us to create the transformation the world is calling for.
If you are curious, come to Speak Boldly. The church for the unchurched.
No matter who you are, where you come from, what you look like, who you love, we see you, we hear you, we love you.
The time is now, this is the Revolution.
RSVP TO RECEIVE ADDRESS OF RESIDENCE IN NoHo
Suggested Donation is 10.00, thank you for your reciprocity.
DOORS 6:45pm, Start time 7pm, No one admitted after 7:05pm.